All the preparations have been made for your stay in Kuwait. You are through the procedures, and you have got your accommodation. But unfortunately, it is not over yet. Certainly, there are few things you need to know before you start out a new beginning in this Arab country. When we talk about Kuwait, more and more people are moving to this country as part of their job or business. When it comes to the figure, expats add up to more than 60%. Kuwait is a haven for expats with multiple opportunities – new culture, new tradition, it is sure this Arab country will thrill you.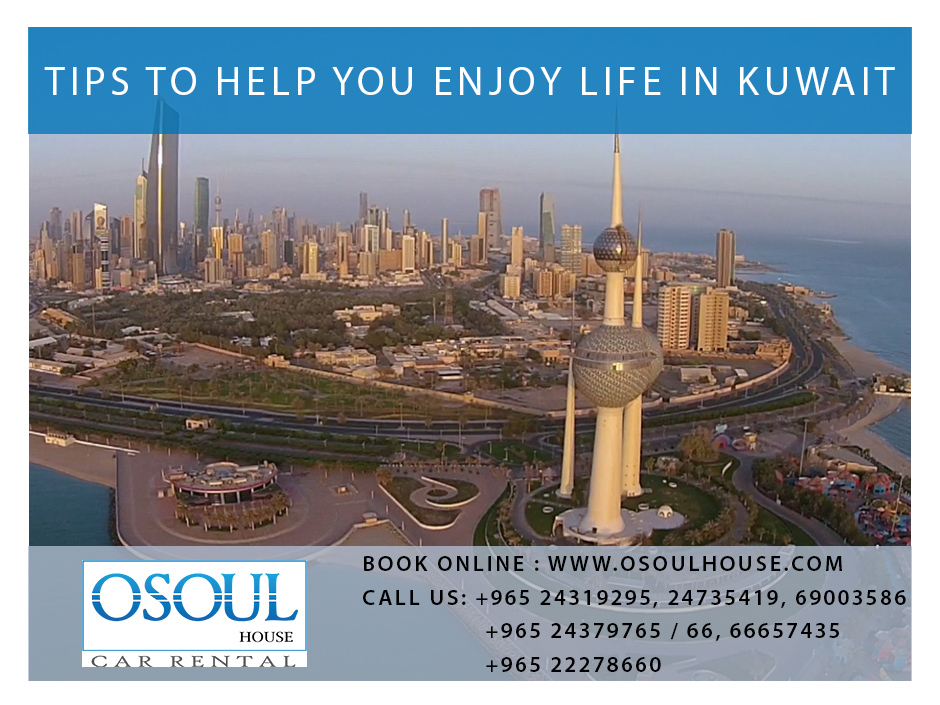 Here are some tips that would be of great help to you.
Take time to settle
You are living in a new city with so many things to see and experience, initially. You can have few days of joy and excitement. When you come to terms with the culture, food, and tradition, you will have a sense of solidness and reliability on what you do and think. It is apparent to emerge from homely feelings, do not worry since this is normal. Every expat must have gone through these resonating sentiments. Relax and think, you are getting used to a new city and new home.
Open to new things
Be open to new things… well not exactly to everything. Whenever you get an opportunity to attend a resident or corporate event, do involve. It is not easy to be alone in a new city. Isn't it nice to be part of the new environment? This will enable you to adapt to your new workplace/business place. Push yourself out of the comfort zone and be self-contended. Exploring on your own is important too because it forces you to be more independent and learn your way around. Start having memories of the best times in the new city.
Make new friends around and from within your home community/country
Staying with family makes you completely relaxed. Making friends around and from your community will make you more relaxed. Become involved in the local sports team, libraries, and after-work diners with your colleagues and the neighbor friends. You can earn friends from the place you visit often like the grocery shops, mosques, churches etc…You can make such good friends that way. So give it a try.
Travel to explore more
Is helpful to have a plan for travel on the weekends or during the holidays. It makes you feel the same sort of excitement the way you enjoy in your hometown. This will help you to explore the history, people, and culture of the city. If you don't have your own car, you can rent a car from the leading car rental companies in Kuwait like the Osoul House. If you are not eligible to drive, you can utilize the service of chauffeur driven service. Involve as much as possible and get the feeling that the city you live in is like your own.
Settling in a new city is like going through a series of happenings; from adapting to the new place mentally and emotionally to finding new friends within your own community and around to trying new opportunities. Get involved to become a new you and move with the goings-on.
Please follow and like us: