Having a car at your service when travelling overseas is possibly a good way to explore a country. Not only does it provide you with more independence and freedom of movement, but it also turns out to more feasible and economical if you decide on a long trip. There can be more setbacks than you think when you choose to rent a car. Things would be easy if you understand the following essential things.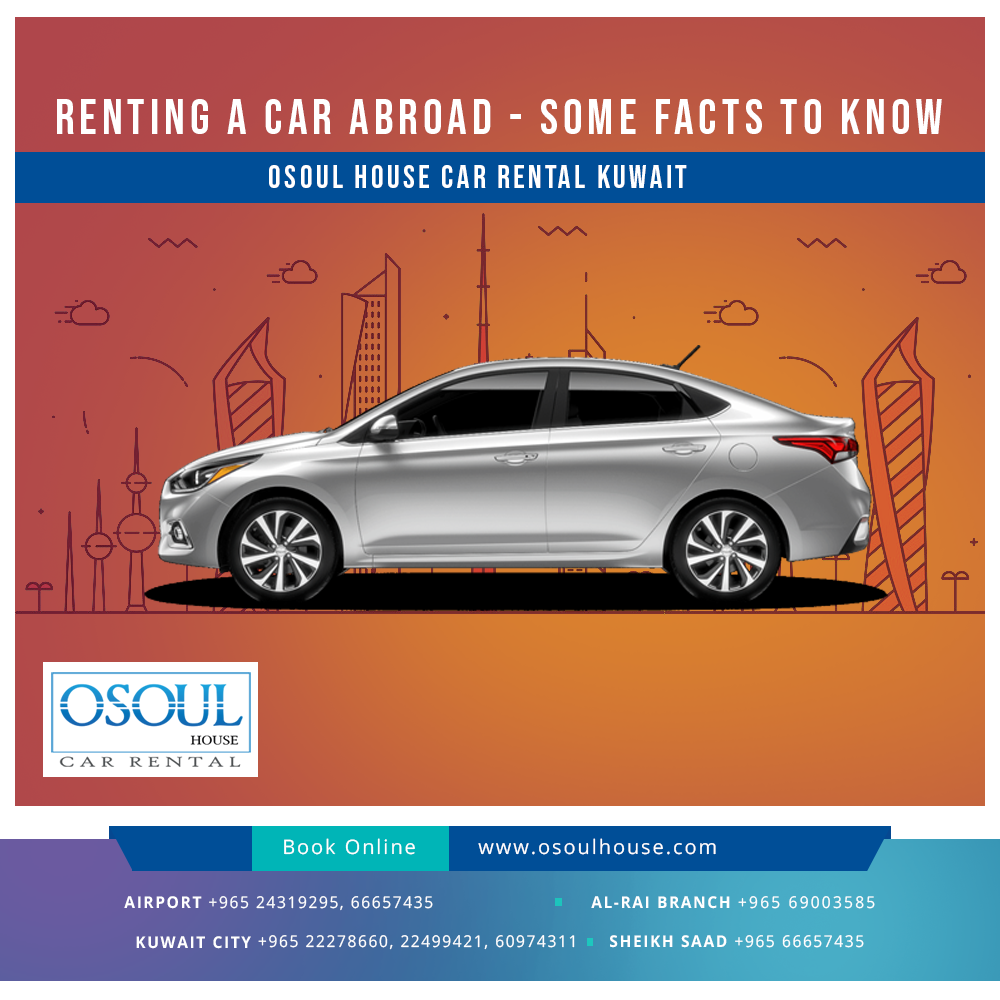 Booking Online in Advance
Booking online can be cheaper than booking at the counter. It helps you save a good deal of money. This way you can avoid any glitches with the changing rental price and other unforeseen problems. With an already booked rental car, you never have to worry about the travel upon arrival at your destination. Just head straight to the airport counter and the car will be delivered to you.
Be aware of the Hidden Costs
Before you hit the book button when finding an attractive rental deal, check if there is any hidden costs, penalties, fuel charges or any weekend bills and so on. When you are at it, there is no harm in asking for any discount deals or add-ons. All it takes is a little encouragement to get rental agencies to offer you their best rates.
Get an Accurate Estimate of Fuel Expense
Fuel is something to deal with promptly. So it is crucial to get a genuine estimate of how much you have to spend on fuel during your stay. When you come into contact with the rental car authorities, they can provide an estimate on the fuel prices. Companies like Osoul house in Kuwait help you allocate your budget accordingly.
Read Traffic Rules Earlier
It is important to acquaint yourself with the driving norms and traffic rules of the country you are in – different countries have different traffic rules. This is crucial if you are on the different side of the road or going to use a different hard drive than the one you are aware of.
Learn about each detail such as the travelling in roundabouts, which lane you are supposed to take the drive and the rules of overtaking and speed limit etc…You can get the info from the official government website or from the traffic regulation guidebook.
Travelling in Kuwait
Travelling is hassle-free as the public transportation system is well connected with the nook and corner of the city. Renting a car in Kuwait is a great idea and is a way to briefly explore the main landmarks of Kuwait. Several international car rental companies operate in the region. Osoul House car rental is counted amongst the best that provides attractive Car rentals in Kuwait. You can make an online reservation with Osoul House; upon arrival, you can pick your vehicle right away from the international airport and enjoy the visit.
Please follow and like us: