Are you certain to rent a car in Kuwait for your next road trip?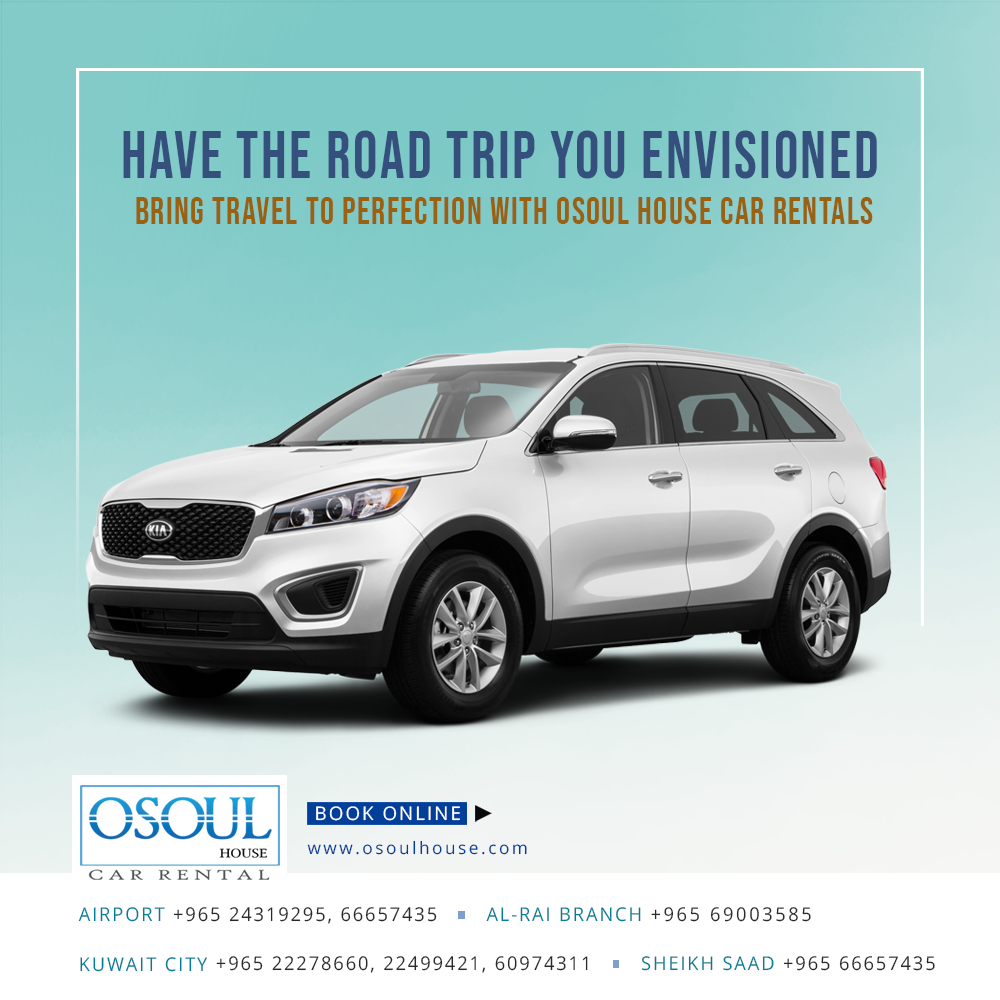 Rental cars, as you know, offers the sort of travel freedom and flexibility. If you are on a vacation to Kuwait or staying in Kuwait for long, renting appears to be the ideal choice to explore and discover places. When renting, you may come across some procedures that you will need to go through such as finding the right insurance options, understanding suitable rentals, vehicle types, their costs and more. The more you know things, the better it would be for you to rent a car. Here are some ways that you need to take into consideration.
Picking the right car
You just get baffled with the selection of your rental car, initially. Isn't it? Car Rental companies in Kuwait such as the Osoul house car rental comes with an exclusive choice of cars that are suitable to different travel needs of the customers. You can expect the sort of cars ranging from larger sedan to compact vehicles to economy cars and premium cars and with manual transmission and automatic vehicles. If you are thinking of saving your budget, the choice is yours to pick the car that fits your travel needs.
Looking for something environmentally friendly? Many car rental companies now offer hybrid vehicles. If you can't accommodate a manual transmission vehicle? Reserve a car with automatic transmission. Also ensure that the rental company is offering any extra facilities such as the GPS system, car seat, ski rack, etc.
Booking a car is easier than you think
Booking a car with Osoul House is easier than you think. It doesn't matter which part of the world you are, just go to their website and book your car in advance. Booking a car early gives you the assurance that you get the car when you land in the visiting country. Remember to ask for the best car deals, ask for a discount if possible.
Ask for discounts; the rental companies offer deals on car rentals, either in the form of discount or other options. If your employer frequently rents a car, they may offer you a negotiated rate and can get certain privileges. Have an eye on the rental company website for any discount
Go through thoroughly
When you book online, read the terms and conditions carefully before finalizing the reservation. Make sure you understand the conditions of your reservation. Also, understand if there is any penalty for no shows or is there any fees for additional drivers and so. Also, ask about any restrictions on travel across state or country borders. Also, be sure the company provides assistance in the event of any breakdowns or accidents.
For airport rentals, be sure you give the customer representative your number and scheduled arrival time. This will help you protect your reservation in case if the flight is delayed.
The cost of car rentals
Make sure you get the car for the advertised price only. Sometimes, at the end of the day, you may end up with exaggerated bills included with additional charges resulting in paying double the amount than you expect. Now these days, most of the rental cars have become more transparent about the rates, which show the total costs including the extra charges. This makes the renters easily think about going for car rentals.
When returning your car
Before leaving the vehicle, check to be sure you haven't left any personal belongings. Don't forget to check the trunk! The most common lost articles include cell phones, sunglasses, and umbrellas.
Be sure that the check-in attendant inspects the car's body in your presence and that you agree about any damage. Examine your rental agreement carefully for all charges and make sure the agent credits any deposit to your account while you wait.
Car rentals in Kuwait:
Renting a car in Kuwait is a great idea and is a way to deeply experience the culture and places.  Several international car rental companies operate in the region. Osoul House Car Rental is a renowned name among rent car providers in Kuwait. You can make an online reservation with Osoul House; upon arrival, you can pick your vehicle right away from the international airport and enjoy the visit.
Please follow and like us: