Travel brings in many exciting experiences for many; but for some, it can be a pleasure-seeking activity to explore themselves and others. The idea of travel itself instigates from the moment you book your ticket to your favorite destination.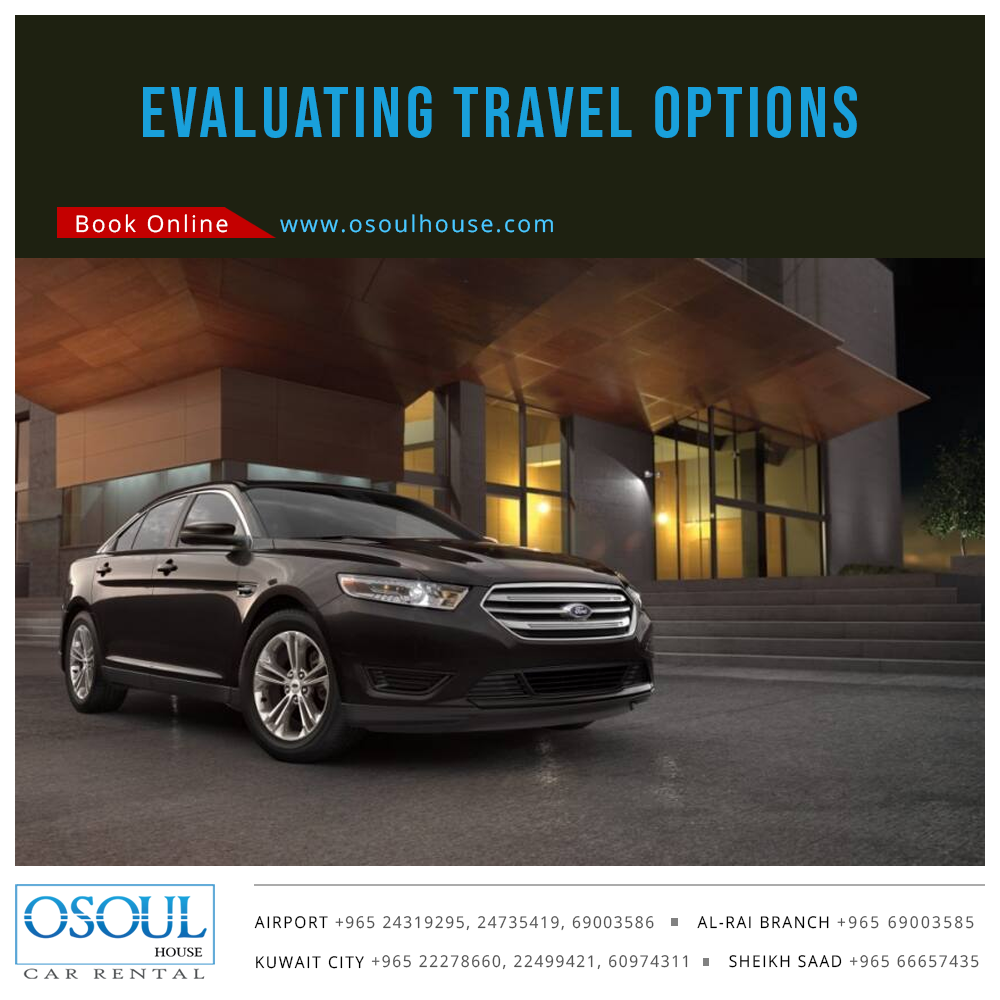 But what is the best way to get from one place to another. If your vacation involves more than one destinations, you will have to look at all the possibilities and decide which works best for you. There are several things you need to consider when you estimate the transportation options like the cost, time and convenience. Your decision will most likely be based on a combination of these factors rather than just one on its own.
Transportation cost
Transportation cost is a nightmare for most of the travelers. If you don't want to be luxurious on this, it is good to stick with the inexpensive option. It is important to look at various transportation modes and compare the costs. In Kuwait, a visitor can try for the various travel options such as public transportation, taxis etc… But they sometimes not cover the destinations you want to go to. Here the best travel option you can rely on could be renting a car which can save you lots of money.
Instead of relying on expensive taxis and public transport systems, you can depend on rent a car to take control of your good travel. Rent a car allows you to arrange your travel plans better and that too within your own convenience and comfort. Whether you are planning for a business trip or a leisure trip with family, relatives or your friends, you can find your comfort with the car that meets your needs.
Transportation Time
Never keep a tight schedule while you are on vacation. Again look at the various transportation options and have an estimate on how much time each will take. Remember two destinations that look close on the map might take long hours to travel in between. Never assume that flying is the best and the fastest option. When convenience matter and time is not a matter, renting a car would save you a lot.
Transportation Convenience When convenience is a top priority for travel, no other travel option would be better than renting a car. It saves times or money. Car Rentals are now becoming a favorite travel option for travelers and locals alike. What matters the most is, with the car rentals one can enjoy the convenience of driving in a way you like. With a wide range of cars from economy to luxury, Osoul House car rentals have all the flavor to surprise its customers that explicitly meet their demands. This rental company in Kuwait promises good deals on offer that gives customers the best of experiences.
Please follow and like us: