Whether you are planning a short trip to the countryside sometimes it makes justifiable to rent a car for a road trip than using your own. But how can you guess that the decision to rent a car is wise or not? Before confirming your decision you have to answer yourself to some questions. After that you can hit the road with the right car for your journey.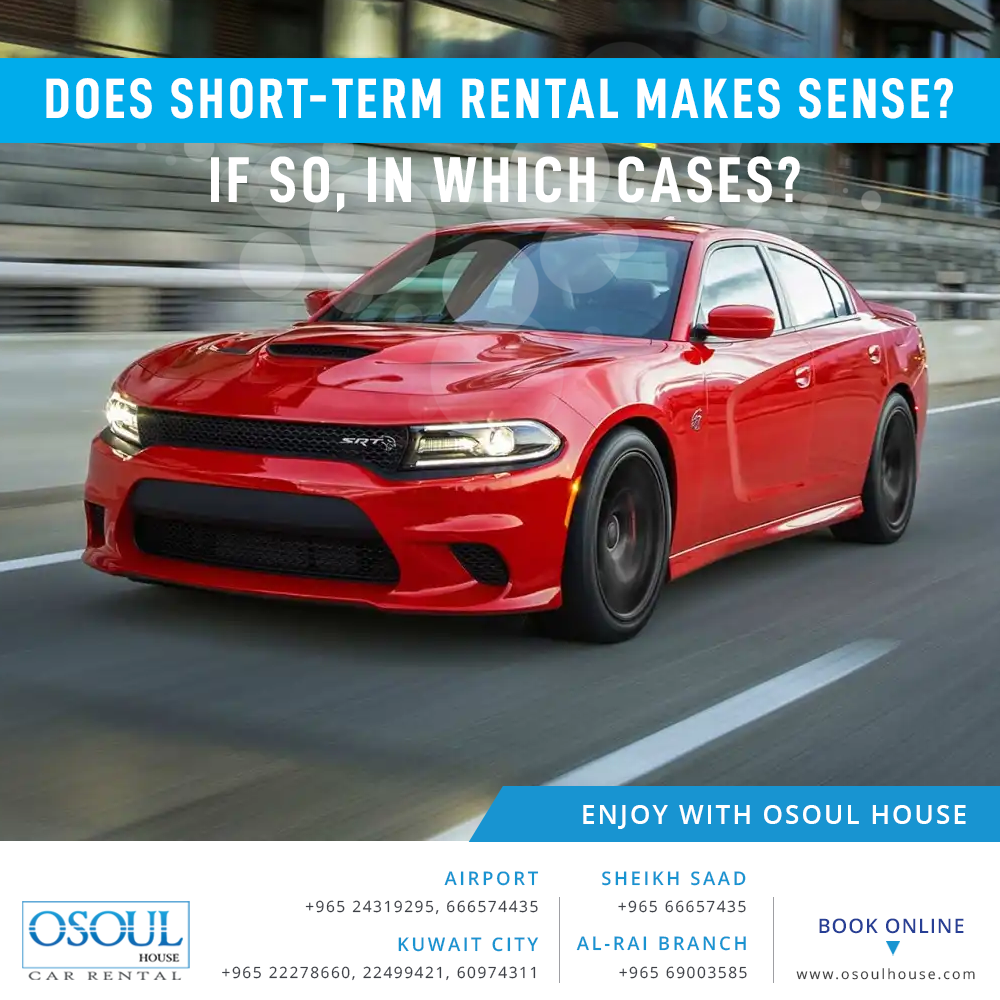 Sometimes it would be difficult to accommodate all passengers in your vehicle. In this case, renting a car makes sense. But what, short term car rental or long term car rental? It depends mainly on the number of people traveling and the number of days you intend to spend. On the other hand, if you own a large vehicle and travel alone, a short term rental help you save money on fuel and save on wear and tear.
Will you save gas? Irrespective of the size of the vehicle, you may have doubt on its fuel efficiency. If the rental car is more fuel-efficient than your car, it is intelligible to rent. In most cases, a large payoff won't cover for several hundred miles, therefore forget about the numbers, and instead, make a knowledgeable decision.
Possible to save on maintenance costs? If you decide to go for a long road trip, renting a car is wise. Take for example, if you set to travel a long distance, to say, a 3000 0r 4000 miles, you definitely need the oil change before, or during or after the trip. Even after you may require scheduled maintenance on your own car and that is an extra expenditure for you. At the same time, if you choose to rent a car, you can use it for weeks or months without worrying anything about maintenance.
Planning for a new car? The car which you took as short term rental car help you decide if that car is the right choice for your family and your budget. By taking the car for a road trip gives you the experience of how it feels to drive, how comfortable is that for you, what extra features you need, and how fuel-efficient it is. There are other factors too to have a check and keep in mind that as well.
Traveling in Kuwait
Renting a car in Kuwait is a great idea and is a way to briefly explore the main landmarks of Kuwait. Osoul House car rental is counted amongst the best that provides attractive Car rentals in Kuwait. You can make an online reservation with Osoul House; upon arrival, you can pick your vehicle right away from international airport and enjoy the visit.
Please follow and like us: