Car Rental seems to be a good option for some travel. It provides much convenience to your travel schedule in a proper way. Usually, when you go to rental cars counters, you will be having the option to choose self-drive car rental options and chauffeur driven cars. As the name suggests, a chauffeur-driven car comes with a driver who takes you around as per your requirement and a self-driven car are to be driven by the customer himself. Both options have specific advantages and disadvantages.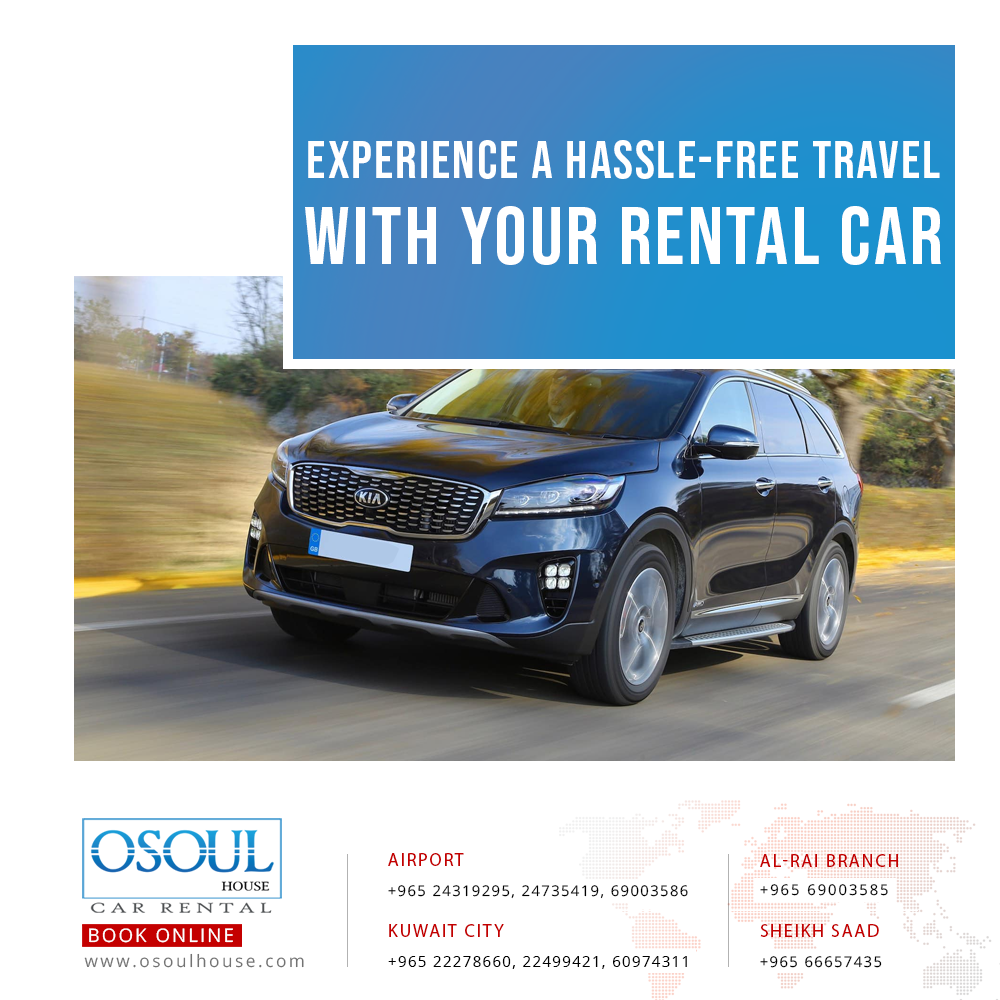 What benefits the Chauffeur Drive offers you?
Chauffeur service is suitable for busy individuals who operate in tight schedules. It provides an effortless, seamless and comfortable session during which the passengers can allow themselves to enjoy the pleasure of city views around while engaged with their laptop. For a person to relax that goes beyond their imagination, chauffeur driven cars deliver.
Luxury redefined with chauffeur services
Visitors can make their visit memorable by adding a private car rental to the overall arrangements. You can make it more authentic by picking the best chauffeur services in Kuwait. With the service the journey can be more enjoying and comfortable. The Focus though is on finding the best experiences than from the self-driven travel options.
If you want something more fascinating and adventurous, tailored to fit your travel requirements, the best thing to do now is to book a chauffeur-driven car service from Osoul House.
Enjoy the best in class travel service from Osoul house
With the Chauffeur driven luxurious cars and with the service available in the major cities, we have created higher-level service that provides you the luxury to your style and status, as well ensuring complete safety, irrespective of the kind of travel (business or leisure) you make. Thanks to the wonderful services of the best car rental company in Kuwait.
Business Class travel plans
Being the largest car rental provider in Kuwait Osoul house offers a more consistent chauffeured service in Kuwait. The service they offer is the kind of its own that takes care of your travel requirements in a professional way. In no instances, you feel uneasy. It follows a system to make sure that all their chauffeurs are fully assessed, experienced, connected with phones to keep passengers' safe and stress-free. Quick transfers are available from the airport to the destination in an affordable way. All these elements apparently make Osoul House a reliable; rent a car company Kuwait for the business class.
Advantages
– Needs not to be bothered about the route and traffic
– Reach the destination in quick time
– Keep your self-respect high while getting in and off from the luxurious cars
– Risk-free travel
– Ease and comfort throughout
If you care to receive the exceptional service, you can visit their website and book it online.
Please follow and like us: