Renting a car is inevitable on occasions and it is more convenient than having to depend on taxi service or an online cab service when you are planning for a vacation or other travel. Car rentals offer many benefits such as privacy, freedom, time, etc… compared to other travel options If you are looking for a vacation ride or other travel ride in Kuwait, you have different car rentals services to choose from.  What matters most is picking the right car rental company for your travel needs. It is often hard to pick. Here are some ways that help you have the car rental possible.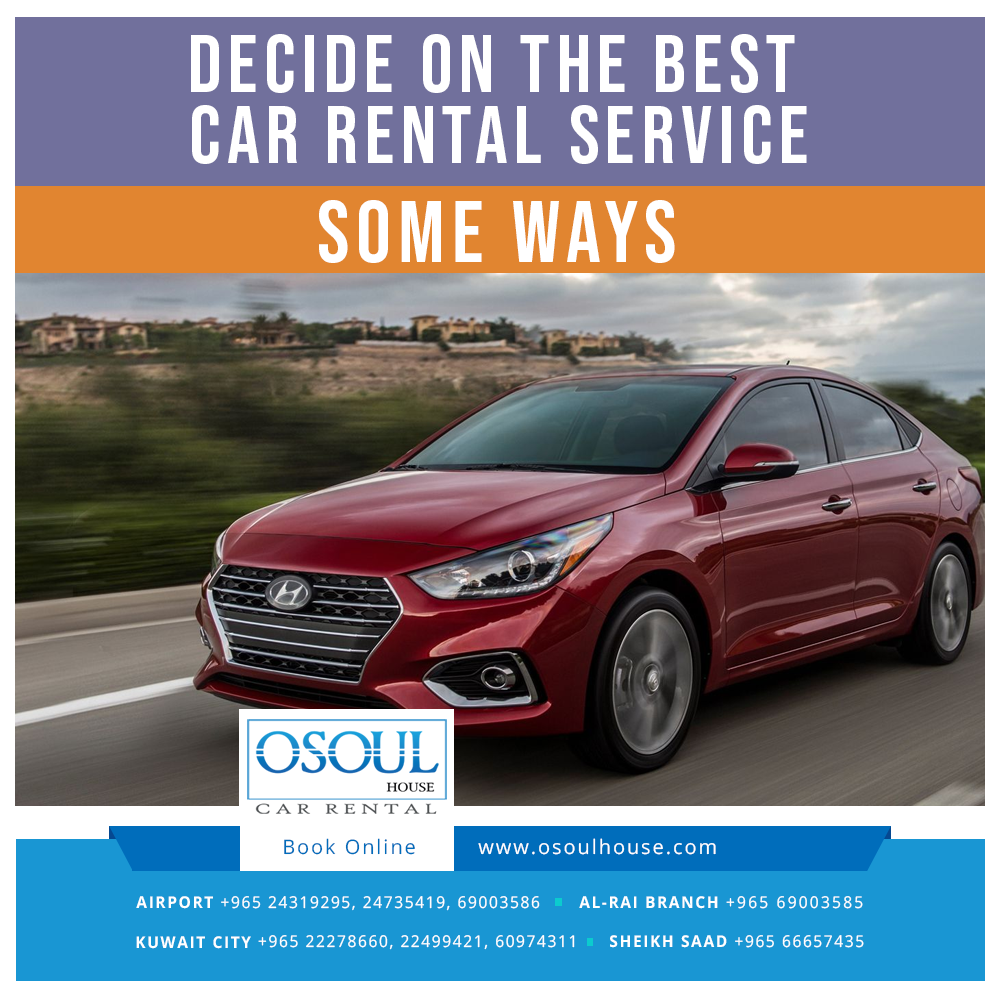 Chose a rental place where they let you chose
Check first if the providers listen to your preferences – they should give you the freedom to pick the car of our choice. There are many providers who don't let customers choose their options. The agent who is dealing with you will pick which is not at all ideal for many of the customers. It may end up with a bad choice or a good choice and all it depends on the agent's mood what sort of vehicle you will be provided. In light of this, always keep in mind to ensure that the car rental company lets you choose your preferred car or at least you are presented with some car options to choose from.
Check out the car rental places beforehand
Next, the best thing you can do is to check the car rental provider beforehand. Seek about their car rental history and reputation from the internet search, checking their websites, checking user comments, reviews and through people who have used their service. This way you can certain that the service you have chosen is bad or good to some extent. Also check if they have the good track record of giving proper support, technically and non-technically which is very crucial in driving unknown terrains.
See if the company doesn't offer special deals
The special discounts and deals are pretty often with the rental providers when you are renting more than one car or renting them for a longer period. Understand about the deals and if not provided, check if they are willing to offer you a deal. Sometimes by let them know their competitors offering good deals on car rental deals, your rental provider will come with the best discount options for you. By doing so you will get the options with the cheap price.
Pay attention to details
And finally, when you pick your car rental provider, have a closer look into their offers. Check if you are being provided with the services like the roadside assistance, GPS facility and so. Look into if the collision and loss damage insurance is included in the deal or if you will have to buy it separately, adding to the price of your rental car. Also, understand about the fuel policy they offer you. Wisely take the decision about the fuel policy option that won't affect your budget. In Kuwait, you don't need to worry about choosing the right car rental provider, Osoul House Car Rentals are exceptional to offer the kind of services customers desire. Friendly car rental deals and the best payment options make them the stalwart in the region. You can book online your favorite choice of car from any parts of the world what awaits you is the unsurpassed service and customer service. You will be properly guided by the representatives with correct guidelines before you hit the road.
Please follow and like us: