You just have rented a car simply for a vacation or business trip, but don't want to spend more on fuel than you have to.  Though you can rent a more fuel-efficient car, you need to keep extra room for your passengers and gear. Doesn't matter the kind of vehicle you are driving, you really can save money by changing the way you drive. So next time you get behind the wheels of a rental car, keep these simple ways to get better fuel efficiency in mind: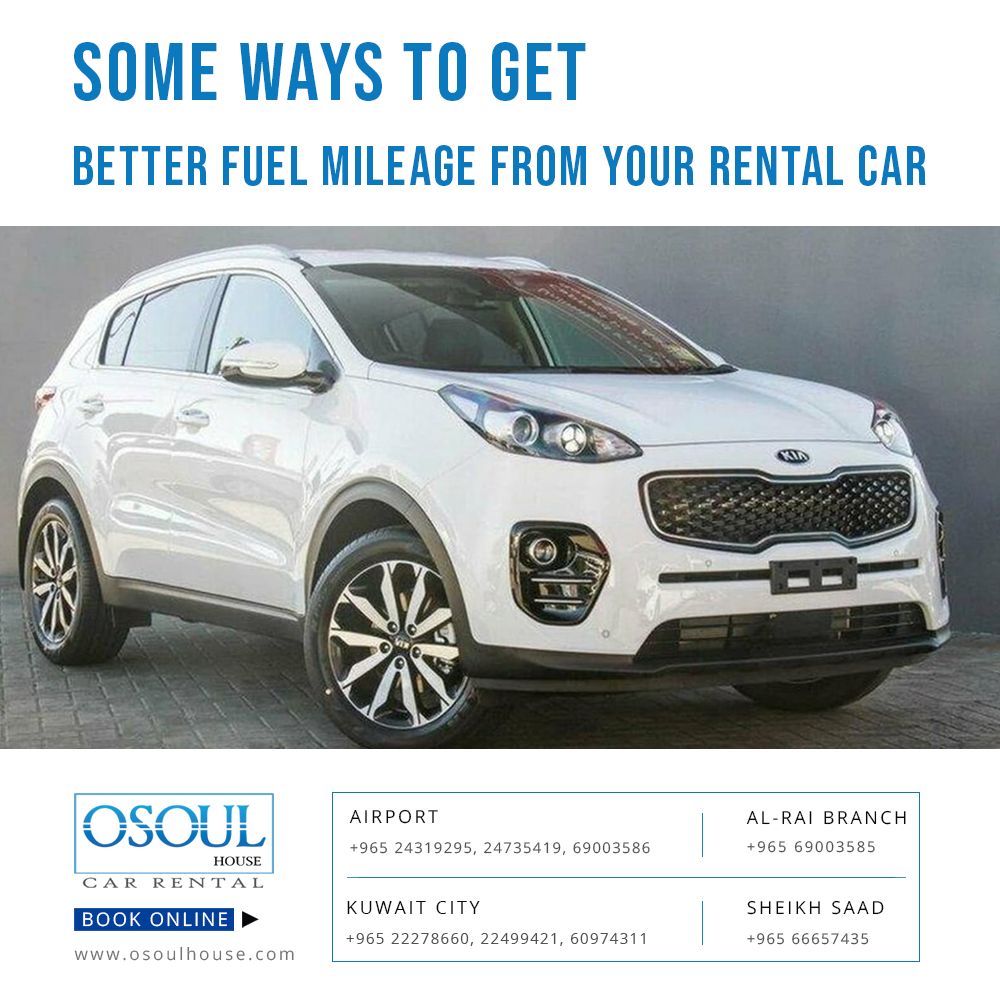 Mind your speed limit: Not only this keeps you safer on the road, but it can also help you save on fuel. Keeping a steady speed helps your engine perform efficiently. Any small variations in the speed were shown to increase fuel consumption. Instead of allowing it to accelerate all of a sudden, slowly speed up to gain momentum, this will help you save fuel. Likewise, allow the car to slow down naturally when you are about to stop in a traffic light.
Watch the weight: In an effort to save fuel it is better to reduce the baggage capacity that you are about to carry. For every extra baggage you carry, you are lowering car's fuel efficiency by a certain percentage. By increasing the weight you put more strain on the engine making it work harder. So be sure to unload all of your bags and your gear when you drive to your destination.
Be respectful behind the wheel. Avoid aggressive driving. The suitable way is to accelerate slowly and smoothly then shift to upper gears as quickly as possible. In the city driving, most of the energy needed to power the car goes to acceleration. At the same time deceleration also affects fuel efficiency. Instead of braking to stop the car, anticipate traffic flow as much as possible and coast to decelerate. In fuel-injection vehicles, removing your foot from accelerator automatically stops the flow of fuel to the engine until the engine stop. Slow deceleration also saves wear and tear on the brakes.
Avoid congested times and places. Take advantage of flexible schedules and timings. Schedule your drive when the roads are less busy so you can reduce your time on the road.
Reduce extra energy consumption: Where possible minimize the use of facilities such as the AC systems, lights, and wipers all of which increase energy consumption when used for long term.
Check your tire pressure: If you are taking a long road trip or desert trip ensure the tire is properly inflated. As long as the wheels are able to turn and the tires maintain good contact with the road, then it's good enough for them. During a long road trip to Kuwait, check the tire pressure every hundred miles. Take into consideration the instructions as received from your rental car provider. By keeping the tires properly inflated you can improve the mileage of the car.
Get better options with Osoul House. Osoul House is a celebrated name in the car rental service in Kuwait. With the largest fleet of vehicles, ranging from the mid-size cars to large and luxury segments, the company serves the customer travel needs in a well-defined approach. To manage services, Osoul House has its own distinct short term and long term rentals that clearly satisfy the traveler's purpose within the budget frame. It also introduces various other travel plans that find it easy for the corporate class and designed for those who do not want to drive their own.  When you land up in Kuwait to attend a meeting or an event or to visit Kuwait and decided to utilize rent a car facility, Osoul House Car Rentals is the name you can fully depend on for all the travel needs.
Please follow and like us: