The best way to experience a city is to involve more into the culture and traditions of the country you live in. Likewise, immersing in a country's culture and customs let you experience the world in a different way. There is no denying this attractiveness that you experience when you visit the Arab country on the Persian Gulf, Kuwait. The country has a cultural heritage dating back to the classical times. As a visitor, you should also embrace the local culture in Kuwait. Here are some ideas that you can experience Kuwait culture in a splendid way.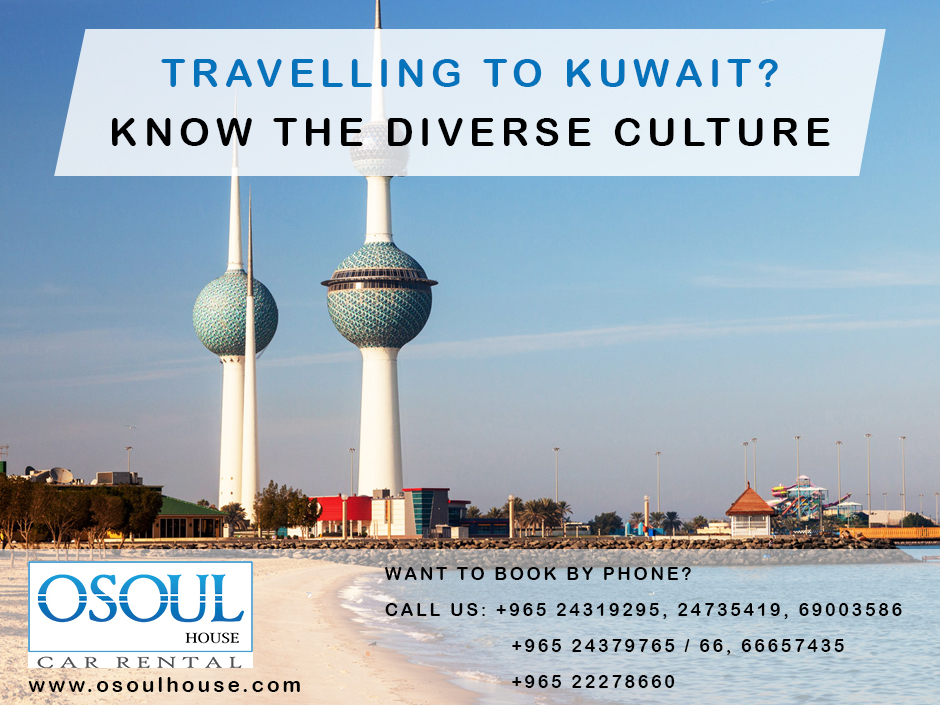 Try authentic Kuwaiti food
When there are a wide variety of cuisines and eating options available, it is natural to overlook the authentic cuisines of Kuwait. Kuwaiti cuisine is an important element of the country's culture. The food is very rich in its flavor and taste. Some famous dishes include Machboos, Harees, Muttabaq Samak, Murabyan, and Maglooba. Seafood is an important part of their diet. If you're looking for a restaurant that serves authentic food, try out an authentic one.
Visit a Museum
One of the best ways to get to know a country's history and culture is through museums and there's no shortage of them in Kuwait. From art and archaeology to audio-visual displays of the oil industry, you'll definitely find something that is of greatest interest to you. Cars have a crucial role in the history of Kuwait. If you wish to explore how the cars are associated with this history, you should visit the famous historical, vintage and classic car museum.
Spend time at Souk Al-Mubarakiya
This is a traditional market located in Kuwait city, which dates back to at least 200 years. Though the market has suffered a lot during the Iraqi invasion, it got back its traditional look after the renovation. This is a must place to visit when you are in Kuwait; you can spend time in the market by wandering around and exploring heritage goods like the silk carpets, real Arab antiques, perfumes, musk and oud and traditional costumes.
Al-Mubarakiya is a perfect destination for purchasing dates, spices, sweets, vegetables, fruits, meat, and fish. Apart from a range of shops accessories, gold, and silver jewelry, the market also hosts two mini museums: Sheikh Mubarak Kiosk and the first Islamic pharmacy in Kuwait.
Become a complete tourist
Become a complete tourist and try visit as much as places and explore Kuwait in a greater way. One such prominent place you should visit is Al Jahra, the oasis town which is the center of country's principal agricultural region, producing important fruits and vegetables. There's also a historic island located 20km northeast of Kuwait City. It is now a part of Failaka Island. The Gulf War caused a lot of damage to it but there are still historic ruins worth visiting.
The best way to make your travel best is to utilize the service of a rent a car facility. You can hire a chauffeur driven cars so that you can explore it for your own convenience and priority. Ensure you come into terms with the best car rental company in Kuwait.
Please follow and like us: