Car rentals have become an essential part of every sort of travel. Each rental company comes with the features that fulfill customer requirements in a great way. But what features the customers are expected to be received from the car rental companies? Here are the trends and analysis: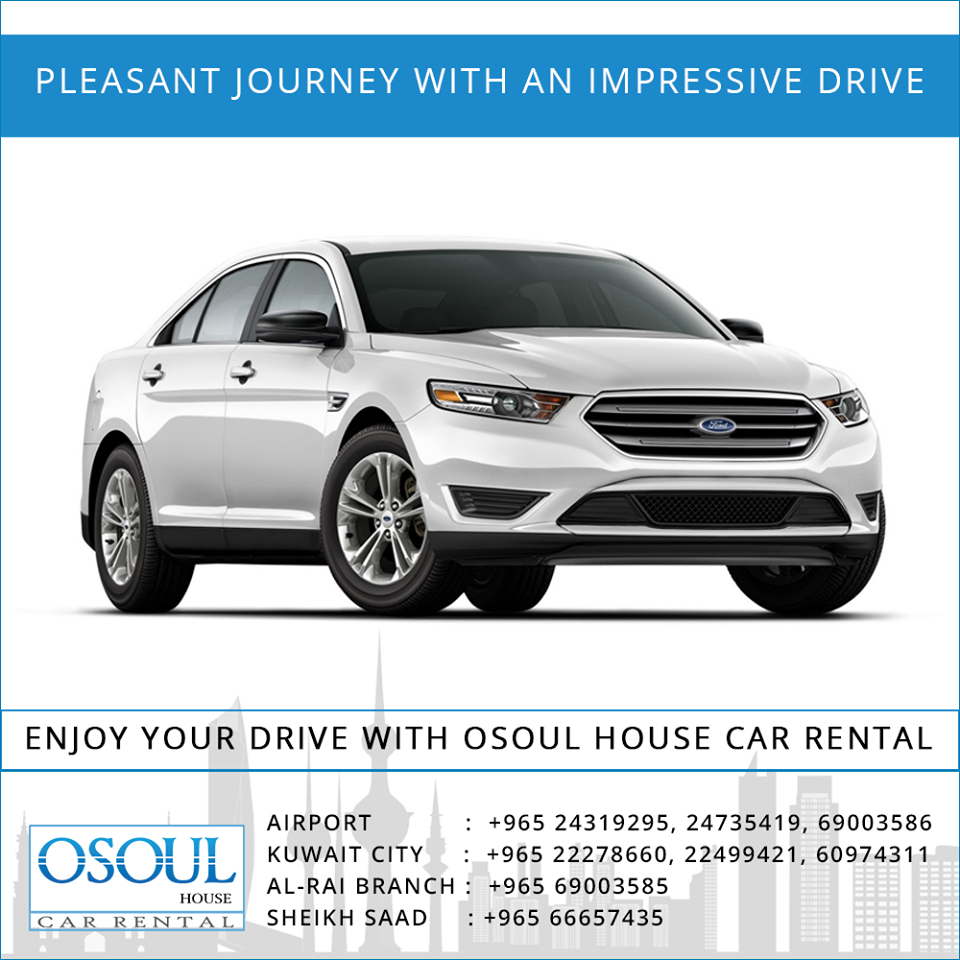 Greater Space, Comfort and Flexibility
Customers certainly are looking for large or full-size cars for their travel. Customers are also expecting greater space, flexibility and comfort as well with luggage space. If they are going on a family trip or a countryside trip, surely they want a larger vehicle with greater space and comfort.
Easy Navigation
If you are heading towards an unknown terrain, a navigation system would be of greater help. The car rental companies like Osoul House provides portable GPS as part of their service for easy navigation to its customers. And most companies feel that it is very convenient and offers travel flexibility to totally unknown places.
Customer Support
Apart from many of the services they offer, efficient and timely support is what most of the customers seek while on travel. They expect the support from its beginning i.e. from the booking until the drop off to mobile support and information on payments and so.
Car Condition
It is nightmarish to know that the car you have rented is in bad condition. Most of the car rental providers don't want to tarnish their reputation by renting the cars that are bad in running condition. Osoul House follows a precise maintenance schedule to ensure customers get the maintained vehicle. It will be checked for the brakes conditions, fluid levels and tires.
Car Cleanliness
No customers like to travel in untidy vehicles. Being the foremost thing, it is the responsibility of car rental providers to keep it clean in and out before the cars are delivered to customers.
Personalized Rentals
Regardless of the trip, be it a business trip or a holiday trip, today's customers are honest about what they expect. Kuwait customers are asking for custom-made services and look for a smooth travel experience.
Short and Long rentals
Customers are looking for renting cars either for a really short term or long term. Customers are looking to rent cars on their own terms and for as long as they need.
Rent a car from a reputable company
Being the largest car rental company in Kuwait, Osoul House Kuwait has its own heritage to keep their customer expectations high. It offers services that are completely outstanding to what other providers offer to their customers. When you are in Kuwait for a business trip or leisure trip, the rentals that fulfills all of the above factors are in store for you. So when you decide to have a trip, you have the facility to book your suitable cars via online.
Please follow and like us: