Imagine this: whenever you plan a road trip, you spend a large time searching for the details. Everything has been arranged including the hotel and facilities, the airline to fly, nightlife and so. You have done everything and you select the best car rental agency to rent a car.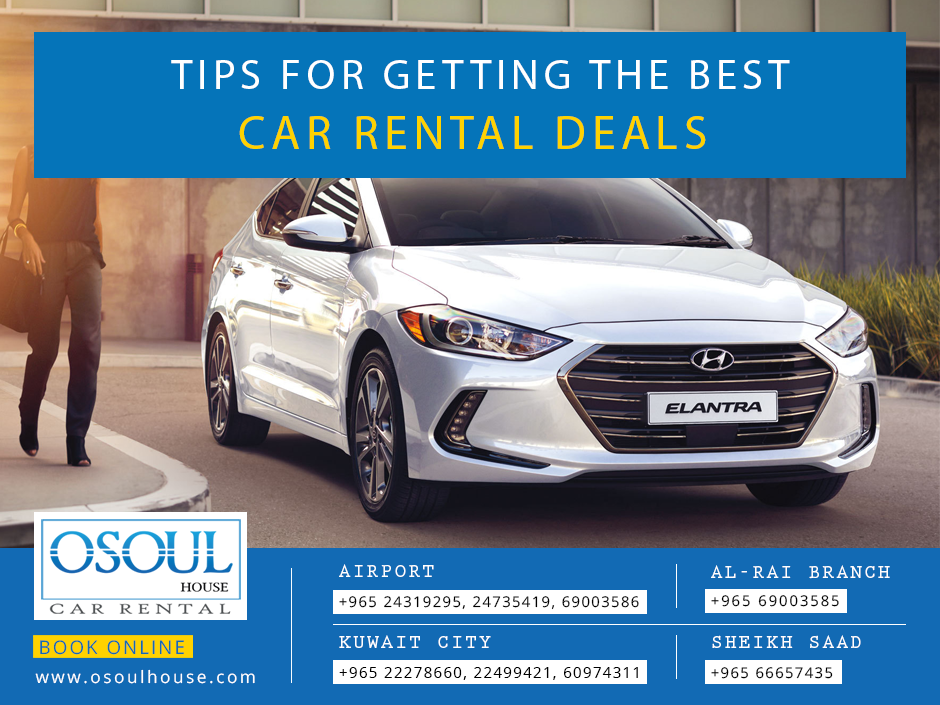 It's common that people usually make mistakes in their rental part. Either in choosing the right car or in rental plans. It may be that you do not have any prior experience in renting a car abroad. Here are some rules that will help you choose the cars that suits and the rental agency.
Choose Your Own Car
Whenever possible, you should choose a rental car company that allows you to pick your own car-either a specific model when you make your reservation, or from a much wider selection upon arrival. Otherwise, you may end up with a substandard choice of car that may not fulfill your purpose. When it comes to car Rental Company in Kuwait, Osoul House stands to provide a specific model online when the customer makes a booking. You also get a flexible option at the time when you are about to pick your car from the source.
What to Choose:
The purpose of travel would be different to each individual/business. It could be for any vacation trip or an official trip or for any recreational activity. Be it anything, the best choice is to pick the car that suits your purpose. Here are some car choices that you should consider for the situation.
Best vacation Carrier: Got a vacation planned with kids and other family members: try for a mid-sized sedan or minivan or mid-sized SUV or Towing ready SUV. Latest models are available and these are mostly ignored by the business passengers. Do not grab the luxury type sedan and SUV's, not that it costs too much, it is not fuel friendly. Don't be tempted by the highly luxurious vehicles.
Best business-trip ride: if your business trip includes you only and do not want to make it look like the company spends the budget when you approach a client, then ignore the premium class cars, instead grab any mid-sized sedans from Toyota, Honda or Nissan. Some companies set the guidelines for employees to choose the type of cars depending on the client they are going to meet.
Best entertaining vehicle: heading to the beach or desert? Of course, you will find off-road vehicles that fulfill your recreational trips. You can look for the types that have the all entertainment amenities to make your off trip enjoying and challenging. However, you can avoid the higher versions of the models that may tear your pocket.
Make your trip fun and enjoyable in Kuwait
If you have decided to visit Kuwait, the best car rental company choice you can depend on is Osoul House Car rentals. It has the fleet of a wide range of vehicle types including the economy cars to various size SUV's to hatchbacks to depend on. The company provides the best rentals as per your travel requirements, moreover, you can book your choice of the car online from any part of the world.
Please follow and like us: