It's usual now to rely on rental cars for almost all types of travel; be it either for business or leisure. There are several things that need to be taken care off when renting a car; if you happened to neglect a few simple things it may end in a costly miskate.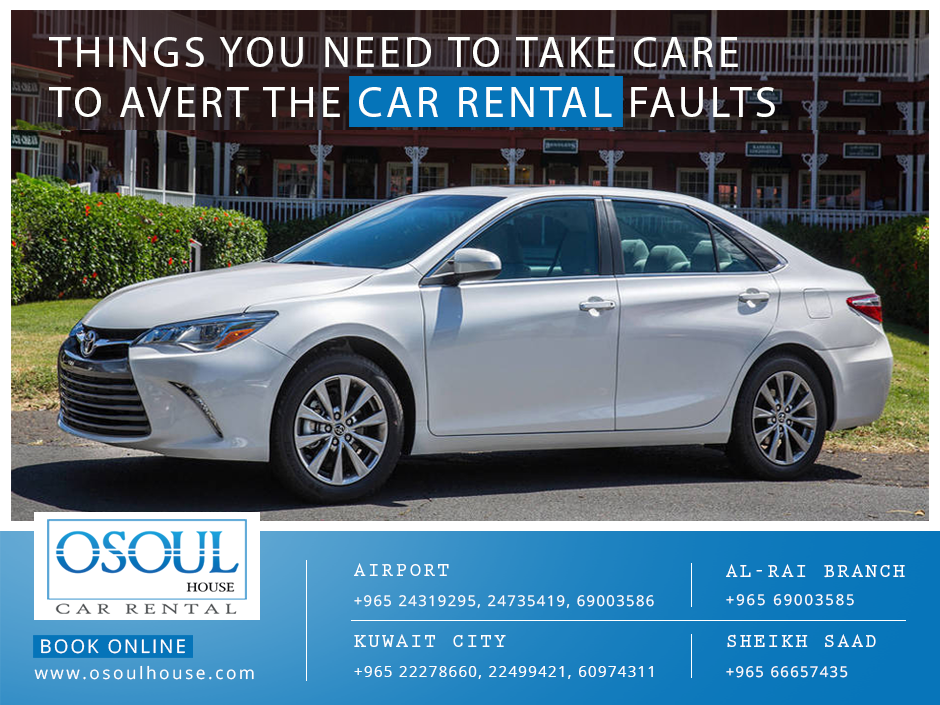 Here are the things you need to be known when renting a car:
If to choose an Extra insurance or not
Buying an extra insurance makes sense, since it comes to your help in the case of an accident or other damages. If you already have an insurance cover on your own vehicle, it may well apply to the rental cars as well. It will be beneficial for you to understand the credit card benefits as well. Some credit cards come with the rental protection that itself is an added advantage. Either way, you will need to make sure what exactly you are covered for.
Have a detailed look at the car you choose
Before you take the car for a drive, have a detailed look for any existing damages. If you notice any scratches or marks in the body or any other identifiable damages, take the picture and let the rental providers know. If you do not, it is likely to be burdened with extra charges at the time of returning the car.
Do the same thing when you return the car. Take picture of the condition of the car from every angle. This way you can avoid any false claim about the condition raised by the rental providers and the extra charges.
Not understanding the rental laws
Rules will differ from country to country, so before you get into a rental deal do your research. The things you need to look for include the age requirements, the additional rental fees, insurance requirements, and the speed limits. You always need to read up on the standard practices to follow in the visiting country e.g. passing lanes, right of way.
Avoid needless expenses
If the car rental companies come with any extra services (Roadside Assistance, GPS or other amenities) be sure to check its price. Although these extras are convenient and may very well be beneficial to your journey, it's wise to make sure that there are no cheaper alternatives before you sign.
Don't make a sudden decision
If you rush through something, you run the risk of making a mistake. The same applies to car rental agreements: if you sign the agreement without giving care to the fine print, you run the risk of paying for things you do not need. Take the time to understand what you are signing. You might thank yourself down the road.
If you're thinking of renting a vehicle for your next trip in Kuwait, be sure you rent it from Osoul House Car Rentals that follows correct formalities, rental rules and necessary information that are required to follow.
Please follow and like us: