If you go on a desert trip, there are some important trips to make sure of a safe journey. What is important is to plan your travel carefully and carry enough materials like food, water, and fuel to sustain in the desert weather. As there is a possibility to forget all these things, it is better to pack early.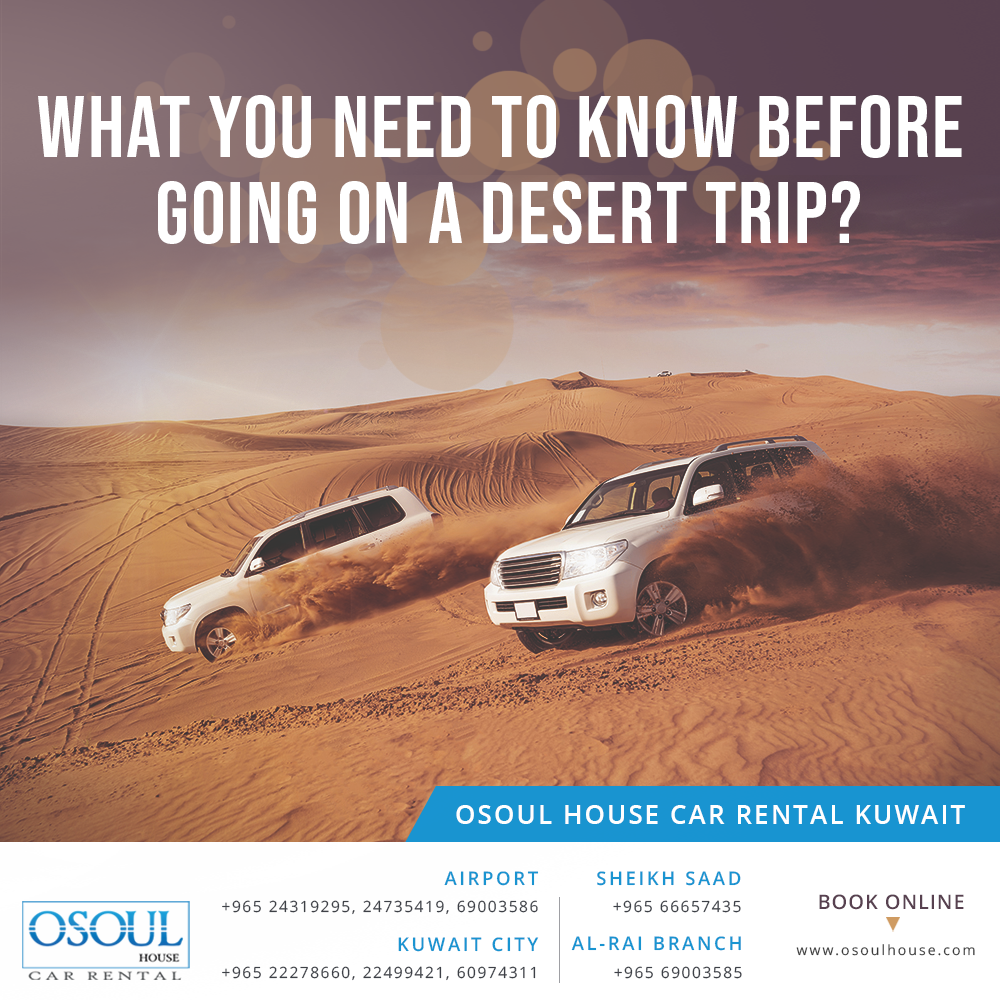 Don't bring closed shoes
Closed and sandals are not a good choice to wear in the desert. The best thing to wear is the flip flops which are easy to take them off and put them on when you get in out of the car. Other than flip flops everything brings trouble to your journey.
Pack facial wear
As you are heading to desert, you need to ensure your skin is hydrated. Therefore it is better to pack some facial wear to get rid of dryness. A trip to the desert is similar to a flight on the plane with the only difference that moisturizing cream is not the best idea in combination with lots of sand.
Have some comfort food
The food that suites the climate and the desert condition is Important. If you have any dietary restrictions just bring your own food that can be very much comfortable to you and every one. It is cold at night in the desert so you might not automatically think of a cooler. That is to say, it is cold at night during the winter months but during the day and all day in summer the desert can become boiling hot. And so a cooler becomes a necessity.
Bring a thin woolen cloth
Instead of packing yet another sweater to keep you warm, I suggest to take a thin blanket (like the ones that you get on an air plane). You can use it to sit on it, to wrap yourself up after sunset odder as an extra blanket for the night.
Pick out a number of games
Once you made arrangement for a good sleep, there is only so much you can do in the desert dunes. if you are bored with the sand boarding and star watching, you can try the board games that you have taken with you. The lone and quiet desert hours are best for the games.
Carry an underwater case with you
To avoid sand in your phone or even worse your SLR camera, an underwater case can do wonders. It does not only do its job against water but is a perfect protection for the fine desert sand. And trust me, already after a few hours you'll find grains of sand everywhere and it becomes increasingly difficult to protect your electronic equipment against it.
The other important part to be very much precise is that you should choose only a suitable vehicle, particularly if you are planning a desert trip to Kuwait. You can rent a car from Osoul House Car Rental the leading car rental provider in Kuwait. You can book your favorite car online.
Please follow and like us: