Business use to depend on car rental services to achieve many of their travel purposes. Renting a car for business purposes does also involve certain risks; for example, an accident due to the negligent driving of the rental car. Things could be worse if the accident ends up in damages and bodily injury to another person; the injured party take legal action against you and company for the damages.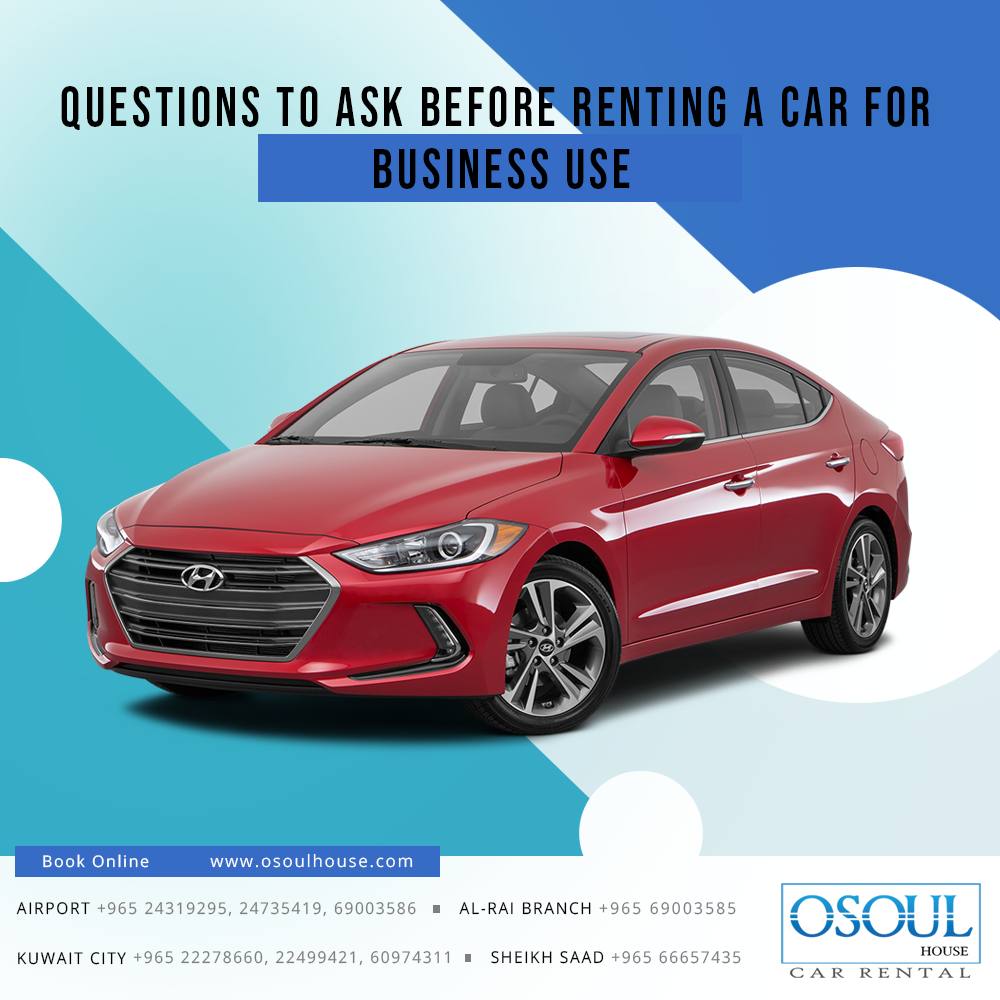 The other risks are indistinct which you can come into terms. Your company may be levied with a substantial amount of liability by the car rental company. You may not realize the depth of liability until a claim is filed. Here are some points that can help you identify some important risks associated with renting a car for your business purposes. You try to maximum understand from the rental provider if you have enough coverage for losses that may occur.


Is the rental agency providing liability insurance?
The rental providers offer customers the option to have liability insurance. However the coverage limit varies by rental companies. If you are offered the liability insurance by the provider you must check if it provide adequate coverage. Sometimes the limit may be too low to protect you enough against liability claims.


Does your company has a Commercial Auto Policy That Covers Hired Autos?
Commercial Auto Insurance is a kind of business insurance that provides coverage for business vehicles. If your company has commercial auto policy that cover rented vehicles, it is great, as it protects you and your company against lawsuits arising from the use of a rented vehicle.


Is a personal auto insurance of you or your employee cover the rental vehicles as well?
Many personal insurance policies cover the rented vehicles too. Thus a personal policy can be used as a backup coverage if no other liability insurance is not enough to cover a claim. You should not assume that your or an employee's personal policy will cover claims arising from the vehicles hired for business purposes. This personal policy may contain many exclusions that you should understand. Moreover, a personal policy doesn't contain all of the coverage that are included in a commercial policy.


What level of liability will be imposed on you in the rental contract?
Most rental agreements include a security or guarantee that mention the transfer of liability from the rental agency to you. The agreement may require you to reimburse the rental company for the costs it incur as a result of accident caused by your use of the rental car.


What coverage is applicable for physical damage to the rental vehicle?
You are likely to be liable for any physical damages you cause to the rental cars and it will be mentioned in the rental agreement. In order to waive off the liability and other charges the rental companies may tempt you to buy a collision damage waiver. It may be costly. However you can make use of other alternative source of coverage. It may include:
– Physical damage coverage for rented cars under your commercial auto policy
– Physical damage coverage for rental cars under a personal auto policy


Car rental for business use in Kuwait If your business want to use the car rental services in Kuwait, you can depend on the largest car rental provider Osoul House Car Rental. They have a range of all-sized vehicles to suite your business class travels that is available in short term and long term rentals. You choose as per your choice of use and that's makes Osoul House a sought after rental company in Kuwait. It offers the cars with affordable rates and the rental plans are one step ahead than its competitors. For the reservations to be made easy you have the option to book your favorite car online.
Please follow and like us: