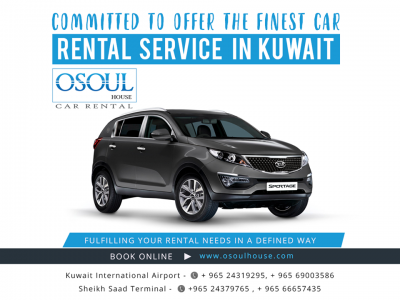 Presumably, it's a difficult choice to find a good deal on long-term car rental plan especially if you do not know where to begin. Before you opt for the long rental plan, you keep several things in mind such as the duration you need to keep the car with you, what you need the car for, type of the vehicle you need and so. When it comes to the plans, a customer might have different options and they prefer companies accordingly.  Then there are different plans that come with booking a long-term rental program. If budget is a worry, it's a good idea to enquire and find the company that provides an affordable solution for your long needs.
Long term car rental has advantages
In this age, public transportation is becoming expensive, inconvenient and moreover a headache. Compared to this, car rental service can offer the customers a viable solution in terms of easy transportation and convenience. In this, the traveler feels the convenience of a personal vehicle and often at a lower cost. It will be fine for the customers who opt long term for 1 month up to a year where they could save a lot on car rental costs.
A long-term car rental plan is often a good solution particularly for travellers who change cars. The few situations in which the long-term car rental is beneficial when you are
Planning a long vacation
Planning corporate meetings on site
Planning for extended business trips
Not planning to purchase a used or new car
Expecting important changes in the travel needs
Company offering a car for Corporate trips.
Besides these, several companies come with varied travel options to woo customers.
Your real Companion for the Travel needs in Kuwait- Osoul House Car Rentals
Rent a car facility is fast catching the attention of many, particularly in the city of Kuwait. When it comes to Long term car rental plan in Kuwait, Osoul House is the preferred one. As a trusted partner for the varied travel needs it offers many advantages such as the freedom, choice and flexibility, seamless service and the option to select the desired car depending on your personal or business needs. Apart from the normal services, the company offers many benefits as well to the customers in an affordable way. So with Osoul House, you are investing your money into something that worth.
Common travelers really are satisfied with the service offered by the company since they put no restriction on the mileage so that they can drive as long as they want without the worry about the charges. It also offers customized rental programs for professionals, corporate and individuals.
Leaving your town for a long vacation? Going to attend a friend's wedding? Whatever the situation it is Osoul House has the solution for you. You can avail the service easily in Kuwait as the company has offices in the major locations including the International Airport. With Osoul House one gets access to a wide range of latest model vehicles, hassle-free maintenance, access to new vehicles and so. Be it any program you have in Kuwait, It is always good to put trust in the service offered by the leading rent a car company in Kuwait – Osoul House. One has the option to book the type of vehicle and service online. You can visit our website.
Please follow and like us: