You must be precise when it comes to choosing the car rental companies. Though they provide different services and prices, the job of selecting the one that provides comfort and peace of mind is tricky.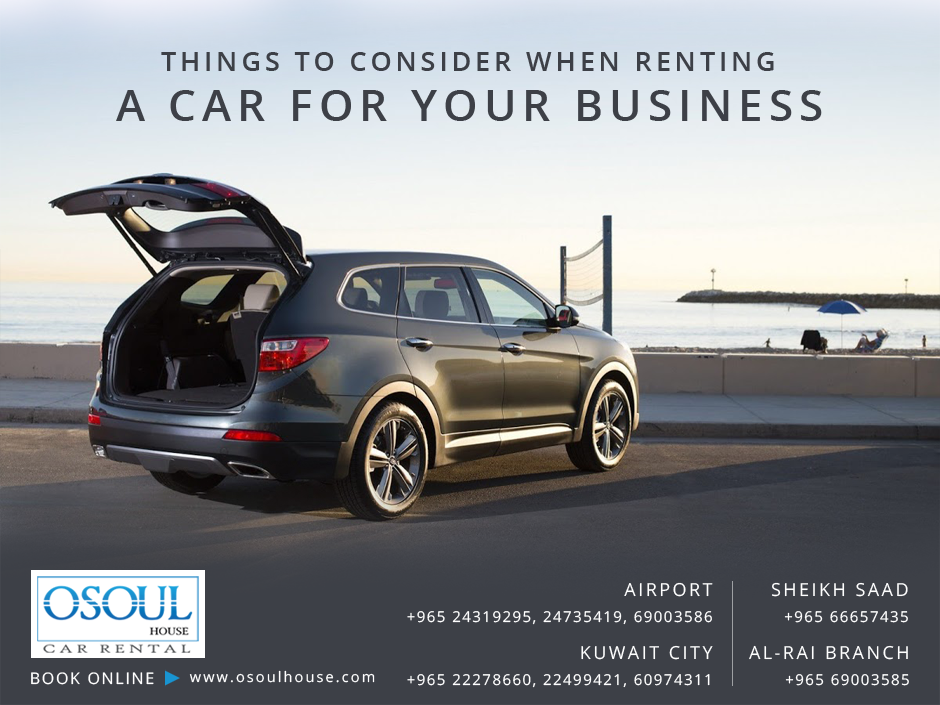 Osoul House car rentals, for example, is specialized in offering reliable and low-cost vehicles, their all sized range of vehicles are perfect for the city travel, touring cars that are good for the city and also for the open road, and also SUV vehicles for those in need of extra space and power.
Here are some points you need to consider when choosing a rental car company:
• Compare prices – As you know, there would be daily, weekly, monthly and long-term rentals to satisfy the various travel needs of customers. According to the length of hire, the rates will vary.
• New cars will be Expensive – when you rent a brand new car, if you think that you will get it for the price of an old car, then you are mistaken. The rental companies shall charge extra for it. Sometimes not that much-aged cars will do the purpose for a better price than the new one.
• Size Matters – Check if the vehicle you rent will accommodate your needs. Not good if you can't fit all your luggage.
• Insurance is always a good option – If the rental companies are including a standard insurance with the rental rates, then it's a good idea you can think about.
• How far are you going? – Some rental providers come with the unlimited kilometer traveling options in which you can travel freely without worrying about the distance covered. In the second option, the customer will need to pay for the kilometers covered only.
• Additional drivers – The need for additional drivers depends on your choice. Some companies may or may not charge for additional drivers.
• Extra bits – Most car rental companies provide services like the GPS systems, child seats and so for extra fees. Whether these services are needed depends purely on your choice.
• Roadside Assistance – Leading car rental companies like the Osoul House car rentals in Kuwait to provide 24-hour roadside assistance and free car replacement in case of breakdowns.
• Smoking not allowed – Most car rental companies do not allow smoking in the car. Car rental companies will charge you a cleaning fee in case you do so.
And finally, make certain that you always check the rental agreement before you sign and if there is anything to clear about you can ask the car rental company for clarification. Osoul House Car rentals is proud to provide excellent rental services at a feasible rental rate to satisfy all kinds of customers. The company has a fleet of cars that anyone can afford to rent.
With the flexible plans and the best in class service, it is no surprise that the company is chosen as the best car rental company in Kuwait. You can even book the service online.
Please follow and like us: