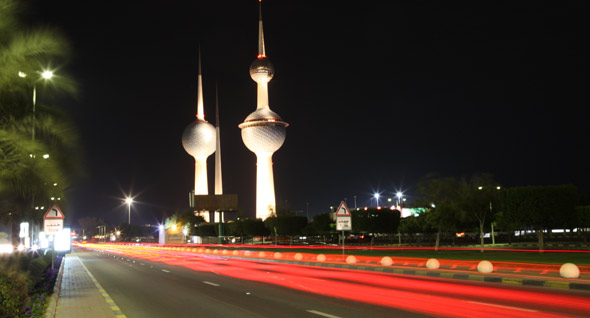 When planning a vacation, the places that flash in your mind may be one that is serene, scenic and frequented by visitors. But what about a trip to a beautiful desert region? Kuwait is such a travel destination where even the barren desert looks charming. Kuwait authorities have made visitor laws a bit lenient to attract tourists from all around the globe. Kuwait has a lot to offer to typical visitors.
There are clear and sunny beaches, lonely deserts, drove drive ways and cars, resorts and hotels and much more for visitors to enjoy in Kuwait. Top tourists attractions in Kuwait includes The Liberation Tower, The Kuwait Towers National Museum, Failaka Island, Entertainment City, Science And Natural History Museum, Kuwait Science Club, Liberation Monuments, Sadu House, The Scientific Center, The Tareq Rajab Museum, Multiple Mosques, Amusement And Recreational Parks, Municipal Gardens, Zoological Park Etc…
Citizens from certain countries can avail visa on arrival at Kuwait International Airport. Others need to apply for their visas prior to the arrival. Once you reach this land of dreams plenty of tourist attractions and activities await you right out of the terminal. You can take a bus, hire a chauffeur driven limo or even rent a self driven car. Travelling is cheap in Kuwait and buses operate across the country. But if you value freedom of traveling a rented vehicle is the best option as public transport facilities are operated for the convenience of common public, not at a tourism outlook.
Roads are well maintained and up to the standards; thus driving a car in Kuwait is not a trouble for drivers. You need to have either a GCC valid license or an International DL to drive a vehicle in Kuwait. Right at the airport travelers can rent a car. Kuwait follows right hand side driving.
There are several good car rental services available in Kuwait. Renting a car in Kuwait is easy as all the operators are customer friendly. Osoul House car rentals is one of the operators which is worth mentioning when renting a car in Kuwait is considered. Osoul House offers both chauffeur driven and self driven cars. You can select from several variants of cars.
A rented car gives you absolute freedom while you enjoy your holidays in Kuwait. Renting a car is quite affordable and trouble free as operators take care of insurance, maintenance and breakdowns. Just select your car, get behind the wheels and explore the charming beauty of Kuwait.
Please follow and like us: