It is a good option to depend on car rental services to go around in cities and other places. You have confirmed your car with the rental agency, all the preparations have been done for a wonderful trip with family or friends and are ready to gear to the destination. You also want to be a part of the excitement and don't want to miss even a minute of the journey. What if you are supposed to drive the vehicle? Will you able to be part of the excitement?
A chauffeur driven service will turn advantageous in these occasions and with this service you get to enjoy most of the moments together in full swing. As the name implies, a chauffeur driven car is accompanied by an experienced driver who would take you around as per your convenience and requirement. This leaves you from the worries of taking a drive through the unknown places and other driving hassles.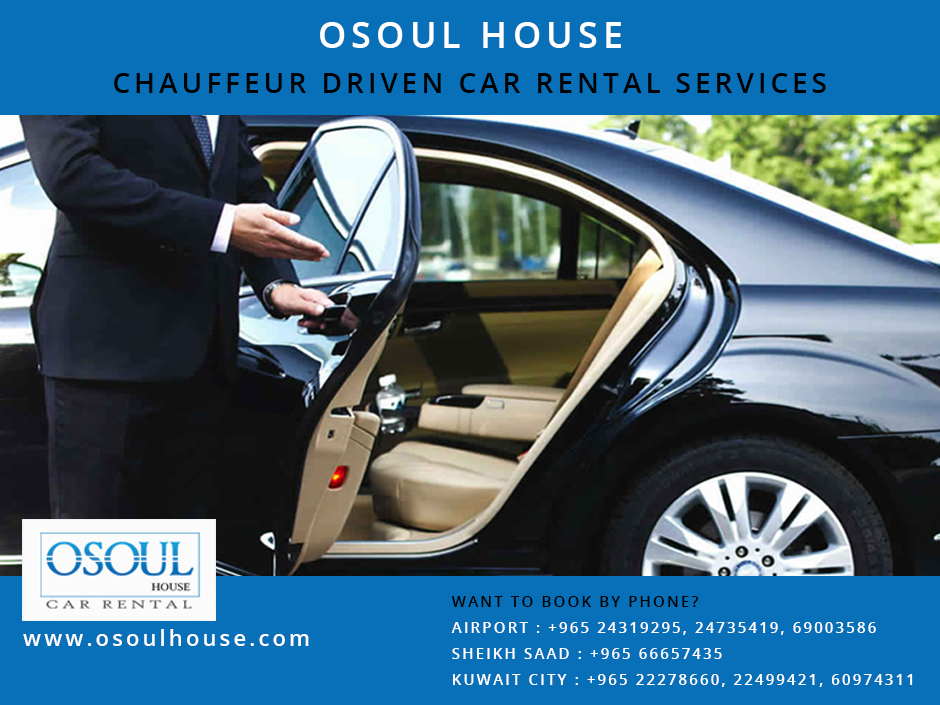 Chauffeur driven service is advantageous
Chauffeur service is ideal for business class peoples, professionals and who do not want to try for a self-drive. It offers an effortless, seamless and comfortable session during which the passengers can allow themselves to enjoy the pleasure of city views around while engaged with their other activities. For a person to relax that goes beyond their imagination, chauffeur driven cars deliver.
Business Class travel plans in Kuwait
When it comes to the self-drive and chauffeur drive car service in Kuwait, you depend on a reliable service that provides the best service. This largest rent a car company in Kuwait holds a unique name that takes care of your travel requirements in a professional way. In no instances, you feel uneasy. It keeps the best system in the industry that ensures all their chauffeurs are fully assessed, experienced, and professionals. Quick transfers are available from the airport to the destination in an affordable way. All these elements apparently make Osoul House a reliable; rent a car company Kuwait for the business class and the individuals alike.
Advantages
Professional chauffeurs on service
highly trained, uniformed chauffeurs
Exceeding Customer Expectations
Ease and comfort throughout
Luxury redefined with chauffeur services 
With the service, the journey can be more enjoying and comfortable. If you want something more fascinating and adventurous, tailored to fit your travel requirements in Kuwait, the best thing to do now is to book a chauffeur driven car service from Osoul House.
Experience the best in class travel service from Osoul house
With the Chauffeur driven luxurious cars and with the service available in the major cities, we have created higher-level service that provides you the luxury to your style and status, as well ensuring complete safety, irrespective of the kind of travel (business or leisure) you make. Thanks to the wonderful services of the best car rental company in Kuwait.
Please follow and like us: