If you are wondering, how the cost of living will be like in Kuwait, then here is an idea how it looks like. Kuwait has the distinction of having the most valued currency in the globe, making it a highly sought-after destination for the emigrants. Kuwait is undoubtedly not a cheap country to live in, however, it's affordable to live in compared to the neighboring countries such as the UAE and Qatar.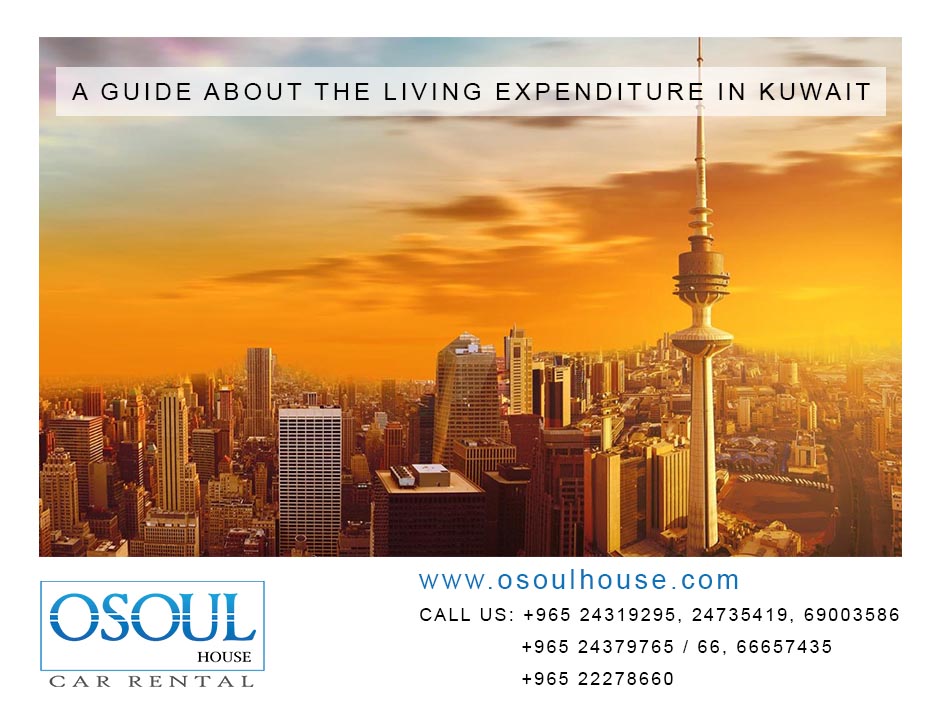 In general, the products which are manufactured in Kuwait and the neighboring countries are worth what you pay for it, while the imported goods tend to be very expensive. In Kuwait, the petrol price is cheaper than water.
Accommodation in Kuwait
Accommodation is one area that expats find it difficult to cope. Renting is possible but the prices tend to vary depending on the area you prefer to live in and the quality of buildings and the facilities they serve.
There are restrictions for the foreigners on buying property and the most common option for expats in Kuwait is to rent a home. Expats have the choice to pick their choice of accommodation types; it ranges from one room apartment to spacious single-family homes.
Utility costs
The utilities such as the electricity, water, and the gas are cheap and these are run by the ministry of electricity and water. It is completely owned and funded by the government. The Air-conditioning charges are part of the electricity bill so expats should be beware of the usage, particularly in the summer season.
Food charges
It is sensible to purchase the local vegetables and fruits, bread, meat etc. Fish and seafood are not an expensive deal, however, if you purchase imported food, then it will be costlier. One can purchase these items from the local grocery shop or from the supermarkets such as the Co-op society stores or Jamia Super Markets
Education
Education is another area that the expats find it too expensive. It is one of the biggest expenses that really is hard to accommodate. If you are interested to continue your kid's education in Kuwait, try to include the school fees into the employment contract, by this way you can save a good percentage to your earnings.
Transportation
Kuwait boasts a relatively well-developed public transport system which consists of buses and taxis. Apart from buses, the transportation system comprises of taxis as well. And car rental services also play an important role in making the travel easier for both the expats. Expats can rely on the quality car rental services in Kuwait such as the Osoul house car rentals.
These aforementioned points do not cover one's lifestyle expenses. It purely depends on the individual choices. So, be careful about your money you spend while living in Kuwait, you may be able to save a lot.
Please follow and like us: