Kuwait seems to be an interesting place for the visitors always. It offers an informal atmosphere where they can leverage their time and money in a splendid way. When you are preparing a travel plan of your own, be it for official, leisure or with family, particularly in a rent a car facility, you should be aware of certain things such as the flexibility, choice of car, type of vehicles etc…Besides that, there may be situations in which you require a convenient schedule and duration, therefore, you can take advantage of the travel you desire.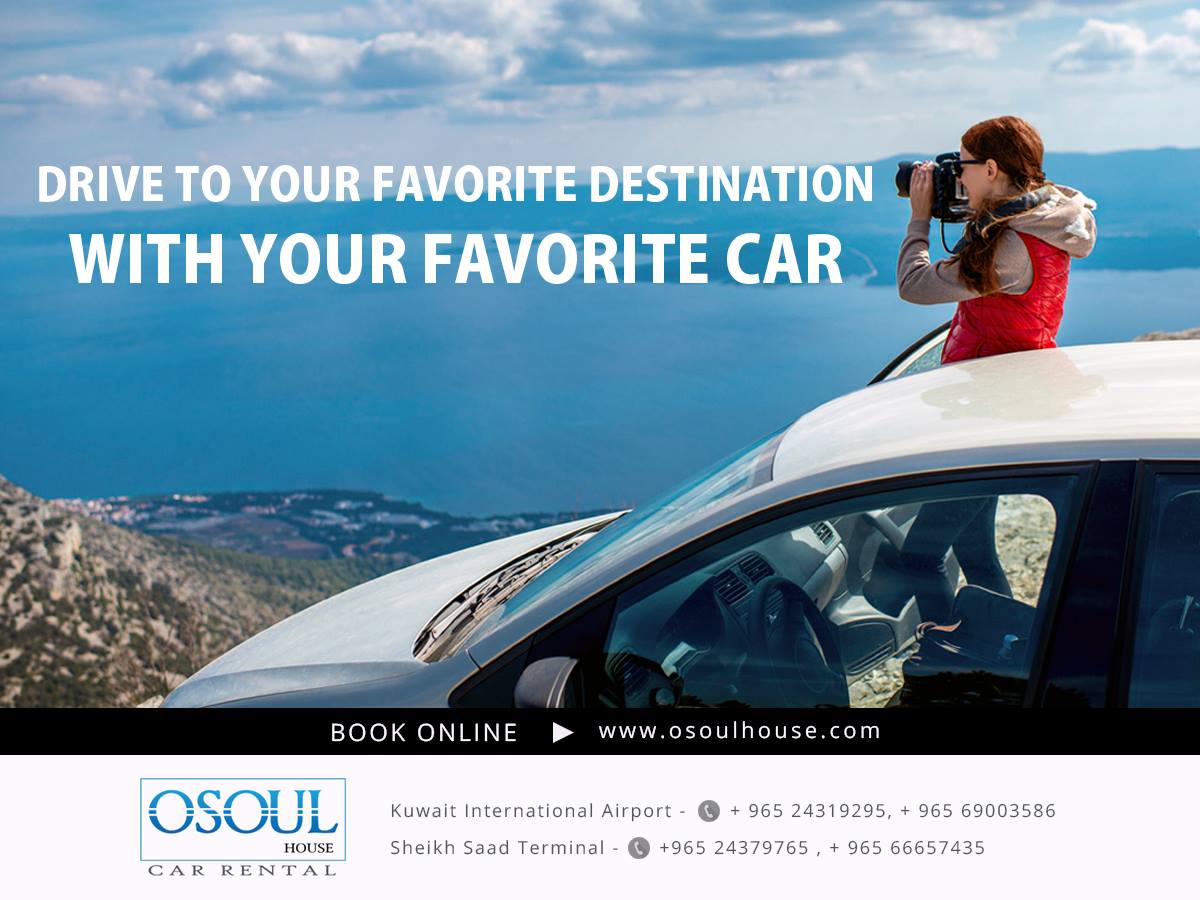 The leading rent a car company in Kuwait – Osoul House fulfills your desire to travel in the most coveted vehicles. It is the largest car rental company in Kuwait that has the highest fleet of most modern cars. In addition the services they provide are of great worth to the users.
Local daily, weekly and monthly car hire services
Short term rental and long term lease program
Catering all types, models, makes, and size of vehicles
Worldwide international reservations for car hire including convenient payment programs
24 hours roadside assistance
Free car replacement in case of breakdown
Free regular maintenance and car service
Always your trusted partner for your car rental needs in Kuwait
Osoul House offers the choice of downgrading or upgrades the plans. What it actually means to the customer is that they have the option to change the vehicles according to their convenience. The reason why the services of Osoul House are becoming the favorite is that it offers much flexibility, provides greater returns, and makes the travel affordable and efficient. If you are being provided with the best in class solutions it's wise to choose the services from Osoul House.
Dedicated to empowering the renting experience, Osoul House provides various other beneficial services that truly make you surprised. If you have decided to explore a brilliant and unique car rental experience in Kuwait, have a visit to Osoul House website and book your desired car in advance. You can book from any part of the world at your own convenience. With the service operational in Kuwait international airport, you do not have to worry about further travel upon landing. The service is available in Sheikh Saad terminal as well.
Please follow and like us: