Car rental insurance can be confusing and complicated. Rental companies often extend coverage for few extra bucks to the customers. So what matters is do you really need a car rental insurance? But is it right for you or just another source of revenue for them?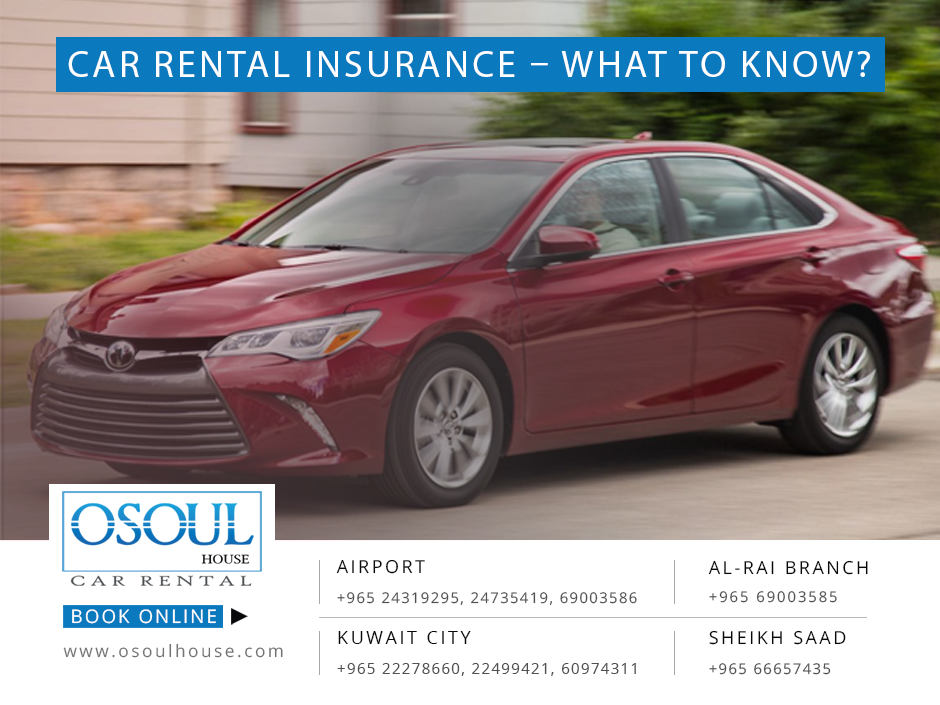 In most cases, it is not necessary to be attentive to different kind of rental insurances that the rental company forces you to buy. But some coverage makes sense in a few cases, however. For that reason, it's good to have a basic idea of different insurance coverage.
Different types of rental car insurance, Explained
You want to be protected, but there is no sense in paying extra for the coverage you already have. Here explain the different types of car rental insurance.
Comprehensive Insurance: Comprehensive coverage offers protection if the damage is caused by something other than the collision, like fire, theft, vandalism, flood etc. For maximum protection, you can pair comprehensive coverage with and collision damage waiver. You can ensure a comprehensive coverage with this insurance policy.
Collision Damage Waiver: If you damage the rental car, CDW can cover the repair cost. It really is a blessing; it means you are out of trouble for paying for the rental car damage or theft. But this doesn't cover the damage caused by unknown reasons. CDW is a waiver that lets you completely free from any financial burden in case of any damage or theft. It may not cover the rental car company's other charges such as the loss of use – i.e. the charges for the loss happening to the company due to the car not being used.
Comprehensive insurance along with Collision Damage Waiver help you out of trouble where it pays for the repair or replaces vehicle if it is stolen or damaged in an accident regardless of who is at fault. So for the most part, it is wiser to purchase the optional CDW offered by the provider when you rent a car abroad.
Liability insurance: This coverage pays for third party's medical bills or damages to another person's vehicle if you cause an accident in your vehicle or your rental car.
Dealing with rental car insurance in foreign countries
There's more to consider when you decide to go for car rentals abroad. From international driving permit to rental insurance, the process to hire a car abroad is a bit complex than renting one on your home country. Insurance requirements that have to be met by the rental companies vary by country.
Though you have an international driving permit, it may not be valid in other foreign countries. Since different countries have different rules about this and sometimes change the rules without any notice. In order to drive in those countries, the renter has to take mandatory insurance of some kind which permits to ride.
Particularly in countries like Kuwait, international customers driving with international license need to purchase extra coverage policies. At first, you need to check if your auto insurance has rental car coverage abroad under the existing policy. Mostly the answer would be no, and in those cases, you will need to purchase insurance from your rental provider at the time of booking or depend on coverage provided by the credit card you use to pay for the rental. Be sure that your coverage, whatever the source, meets the foreign country's minimum coverage requirements.
Please follow and like us: