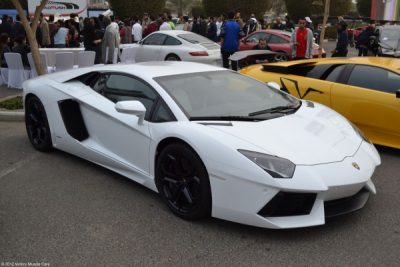 The range of vehicles available in Kuwait is impressive. Many (but not all) are made to 'Gulf specifications', i.e. their radiators, transmissions, and other hard-working parts have been strengthened to deal with the rigors of the local climate. Warranties on new cars are usually for one year.
New cars can be purchased on installments. The dealer sells the car to a finance company, such as Kuwait Finance House or The Financial Facilities Company, and the buyer pays monthly installments, over 24, 36, or 48 months, to the finance company. A deposit of 10-15% is usually required. Comprehensive insurance for the first year and third party insurance for the remaining years of the plan may be included in the total price.
Buyers on installment will need a letter from their employer showing their salary details, a copy of their civil ID, and proof of address (such as tenancy agreement or recent electricity bill). Foreign residents may need a Kuwaiti guarantor, who will be required to submit details of his financial position and any other loans for which he is a guarantor.
Second-hand cars are widely available. Dealers and car hire companies may sell these with a three-month warranty and credit arrangements are possible. Indeed there are plenty of second-hand car dealers in most areas. And in Ardiya industrial area (off the 5th ring road there is used car auctions called Suq Al-Harraj. At the Suq Al-Harraj, it is not possible to test drive or otherwise adequately check the cars on offer. Auctioneers, who get a fixed commission from the seller, set a base price and invite bids. The contract, in Arabic, is signed on the spot and a deposit put down, the balance being paid on the transfer of ownership. As most used cars are sold for cash, an element of risk is involved, and the best advice is to buy a known car from a friend.
Caution: Avoid buying second-hand cars of 1990 and earlier models as they may not be allowed on the road by the traffic department, if they are not in good condition.
Importing cars
To bring a car into Kuwait permanently an import license, which can only be obtained by a member of the Kuwait Chamber of Commerce, is needed. There is a ban on the import of second-hand cars more than 3 years old. However special permits for bringing in veteran and classic cars can sometimes be obtained. Foreigners may bring a car into Kuwait on a temporary basis for three months provided they have a triptyque.
Insurance & Registration
A new car is first registered for three years. Thereafter registration must be renewed annually. Third party vehicle insurance is compulsory and costs KD19 a year. Comprehensive insurance is also available.
To re-register a car after the third year, the insurance must first be renewed and then the car was taken for testing. The receipt issued by the insurance company and 'log Book' (Daftar) must be taken with the car to a testing station at a Traffic Department (murmur) in the governorate in which the car owner lives. Murmur is located in Shuwaikh, Jabriya, Farwaniyah, Ahmadi, and Jahra. The test is not onerous and, if the car is deemed roadworthy, the insurance receipt is stamped. Then, inside the murour, KD5 must be paid for a revenue stamp which the cashier sticks on the insurance receipt. Then a check must be made to see whether there are any outstanding fines on the car (such as for speeding and the like). If no fines are due, the insurance receipt is stamped. If any fines are due, a paper will be issued which must be used to pay the fines to the cashier. The cashier will stamp the paper which is then taken back to have the insurance receipt stamped. The stamped insurance receipt and old daftar can then be exchanged for a new daftar.
Car Care
In Kuwait's harsh climate cars deteriorate much faster than they do in more temperate climes. Dust gets in everywhere, rubber parts perish quicker, and the heat thins down oil causing more rapid engine wear. So routine maintenance tasks, such as oil and filter changes, need to be carried out at shorter intervals.
Driving in Kuwait
Kuwait's roads are very good, and as signposts are in both Arabic and English getting from one area to another is easy.
Petrol & Parking
Kuwait has over 90 petrol stations, some of them are self-service. Most of them are operated by Kuwait National Petroleum Company (KNPC). Petrol stations are easy enough to find in the Metropolitan Area and some are open 24-hours a day. But they are few and far between in the more remote desert regions. However, at only 60fils a liter for unleaded premium petrol and 65fils for super-premium and only 55 fils a liter for diesel, fuel is the cheapest in the world. Leaded petrol (70fils a liter) is only available at certain stations.
The Supreme Petroleum Council is planning to add about 100 new stations in the near future. Privatization of new Petrol Stations is also under consideration.
Parking is free on the patches of desert found even in built-up areas. Parking lots usually cost a modest 100 fils for the first two hours and 25 fils an hour thereafter.
Long term and short term parking facility are available at the Kuwait International Airport. Short-term parking costs 200 fils for the first hour and 400 fils per hour subsequently. Long-term parking costs KD 2 per day.
(Source: Kuwait Embassy Website)
Please follow and like us: